Contact: Julia Luger, JLuger@WildlifeForever.org

WHITE BEAR LAKE, MN – The deadline to enter the 2021 Art of Conservation™ Fish Art Contest, supported by Title Sponsor Bass Pro Shops, is quickly approaching. Free and open to youth in Kindergarten to 12th grade, the contest is accepting entries until March 31st, 2021. You must enter to win!

To compete, young artists create an original illustration of any species from the Official Fish List, found at www.FishArt.org. A one-page creative writing piece answering the question "Why do you think it is important to protect our lakes, rivers, estuaries and coastlines," is also required and awarded for contestants in grades 4-12.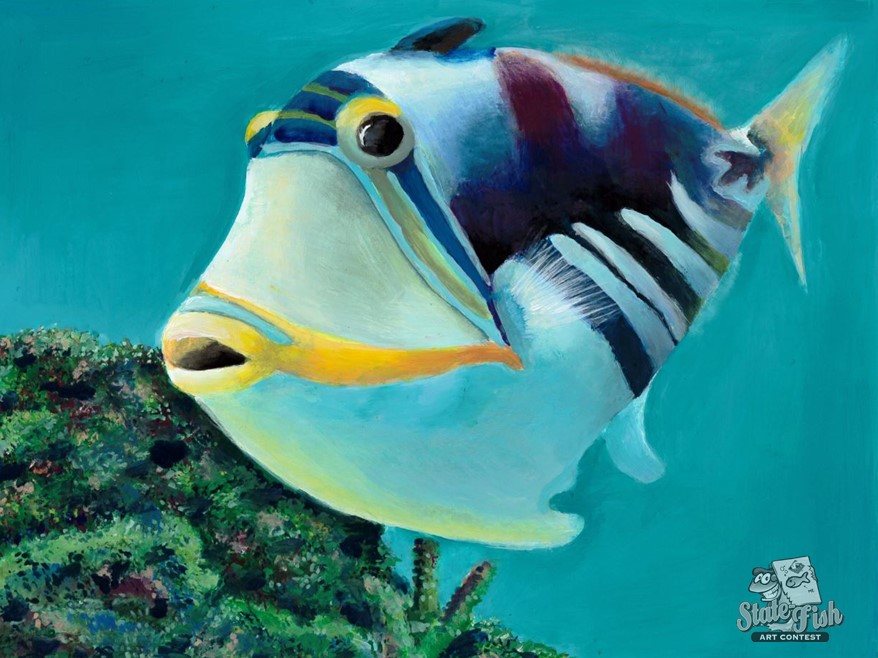 "The Johnny Morris Foundation is committed to introducing a new generation to the wonders of the natural world. With children spending more time in front of screens, programs such as the Fish Art Contest are vital to inspire the next generation of anglers and conservation stewards," said Misty Mitchell, Director of Conservation Programs.

"Many kids just can't access fishing opportunities. The Fish Art Contest breaks down barriers and is an innovative solution to connect youth to fish and aquatic conservation, teaching them the value of nature and the outdoors," said Pat Conzemius, President & CEO, Wildlife Forever.

Young artists from around the world have the opportunity to win prizes and international recognition while learning about fish, habitat and the great outdoors. The Art of Conservation® ignites a new passion for fish and fishing and helps to create the next generation of stewards.

Winners will be honored in four grade categories K-3, 4-6, 7-9 and 10-12. National judging for the Fish Art Contest will be held in April and winners will be announced at the beginning of May. Students can win prizes from our sponsors Bass Pro Shops, the USDA Forest Service, Guy Harvey Ocean Foundation, National Fish Habitat Partnership, Western Native Trout Initiative, World Fish Migration Foundation and more! Full details at www.FishArt.org

About the Artwork: 2020 First Place National Winner, 4th-6th grade division. Artist, Eva A., Utah.

About the Fish Art Contest: The award-winning Wildlife Forever Fish Art™ Contest, with support from Title Sponsor Bass Pro Shops, the USDA Forest Service and Guy Harvey Ocean Foundation, brings children, art and aquatic conservation together! The annual contest reaches thousands of youth each year. New distance learning resources allow students to participate from home or classroom and complement a wide array of educational programming. To enter, young artists create an original illustration of any fish from the Official Fish list and written words detailing its habitat, and efforts to conserve it. Entries are categorized in four grade levels: K-3, 4-6, 7-9, and 10-12. Educators nationwide utilize Fish On!, the full-color Fish Art Lesson Plan, integrating the disciplines of science and art. Entries are due postmarked or emailed by March 31st each year. www.fishart.org.

About Wildlife Forever: Our mission is to conserve America's wildlife heritage through conservation education, preservation of habitat and management of fish and wildlife. Wildlife Forever is a 501c3 non-profit dedicated to investing resources on the ground. Recent audits reveal that 94% of every dollar supports our award-winning conservation programs. Please, Join Today and learn more about the Fish Art Contest®, Clean Drain Dry Initiative™ and Prairie City USA® at www.WildlifeForever.org.

About Bass Pro Shops®: Bass Pro Shops is North America's premier outdoor and conservation company. Founded in 1972 when avid young angler Johnny Morris began selling tackle out of his father's liquor store in Springfield, Missouri, today the company provides customers with unmatched offerings spanning premier destination retail, outdoor equipment manufacturing, world-class resort destinations and more. In 2017 Bass Pro Shops acquired Cabela's to create a "best-of-the-best" experience with superior products, dynamic locations and outstanding customer service. Bass Pro Shops also operates White River Marine Group, offering an unsurpassed collection of industry-leading boat brands, and Big Cedar Lodge, America's Premier Wilderness Resort. Under the visionary conservation leadership of Johnny Morris, Bass Pro Shops is a national leader in protecting habitat and introducing families to the outdoors and has been named by Forbes as "one of America's Best Employers."