WHITE BEAR LAKE, MN – Wildlife Forever is proud to announce that the 2021 Minnesota Fish Art Contest is officially open and accepting entries. The Contest is a free art and writing competition open to learners in Kindergarten through 12th grade that works to inspire young people to discover the outdoors.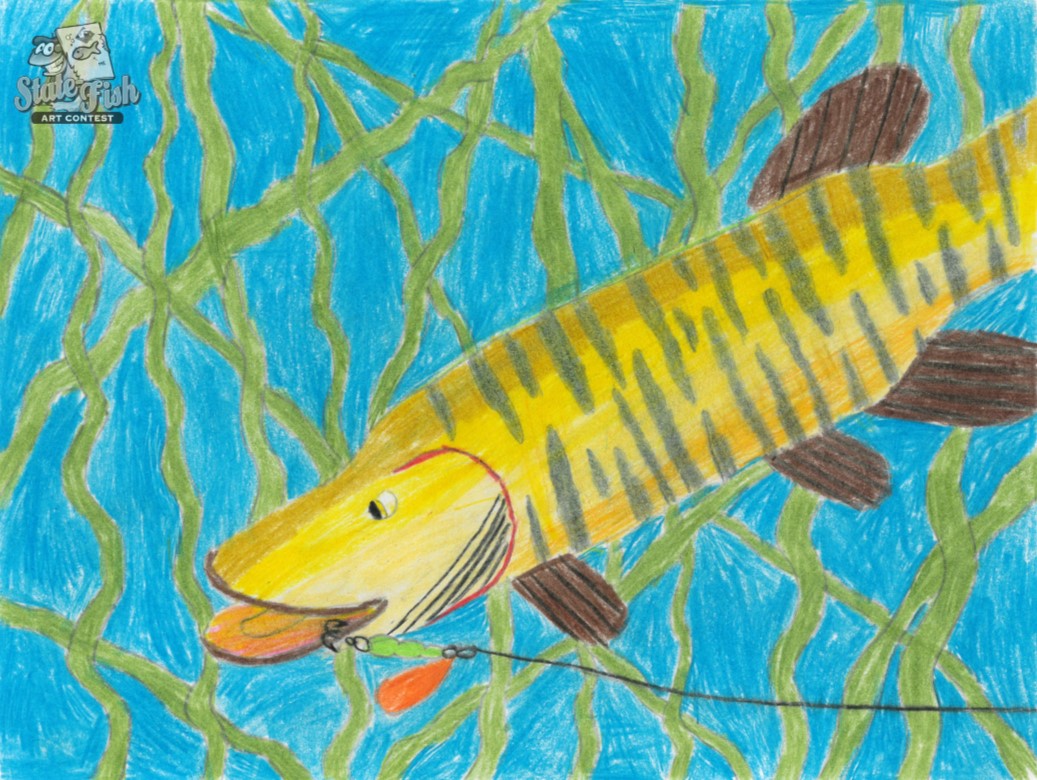 This year, Outdoor News is offering a free 1-year digital subscription to all Fish Art Contest participants from the state of Minnesota. Winners will also receive a gift card thanks to Title Sponsor Bass Pro Shops and a year-long subscription to the Guy Harvey Magazine, from the Guy Harvey Ocean Foundation.
Outdoor News, founded in 1968, is the most popular source of news and information for outdoor enthusiasts in the Great Lake states. The Junior Pro Team (JPT), part of the Outdoor News Family, is a forum and resource for youth ages 18 and under to "become an outdoor expert." You can join for free by visiting www.jrproteam.com
Evy Gebhardt, Director of Business Development for Outdoor News Inc., remarked "Outdoor News is proud to help ensure the future of outdoor sports. Programs such as the Minnesota Fish Art Contest encourages young people to become involved members of our outdoor community."
To enter, participants create an original illustration of any species from the Fish Art Contest Official Fish List. Participants in 4th to 12th grade must also submit a one-page written essay, story or poem based on habitat and conservation needs of their chosen species. Contestants will be honored in four grade categories, K-3rd, 4th-6th, 7th-9th and 10th-12th. Judging will be held in April and winners announced in May.
"The Art of Conservation® Fish Art Contest ignites a life-long appreciation of fish and fishing. Minnesota is home to 162 different species of fish, this contest is the perfect opportunity for Minnesotan students to learn about fish, near and far," said Wildlife Forever Education Director, Julia Luger.
The 2021 contest also has many Specialty Award Categories and opportunities for additional prizes and recognition such as the Fish Habitat Award, Western Native Trout Award, and Guy Harvey Award. Visit www. FishArt.org for full details on how to participate.
About the Artwork: 2020 Minnesota 1st place winner, 4th-6th grade division. Artist, Paul W. Duluth, MN