White Bear Lake, MN – Wildlife Forever, along with a growing list of supporters, strongly urges for Congressional action to ensure lasting protections for the Bristol Bay watershed. Wildlife Forever has had a long history of working in Alaska to protect, preserve and restore habitat critical for fish and wildlife. The time to protect the Bristol Bay watershed for future generations is now.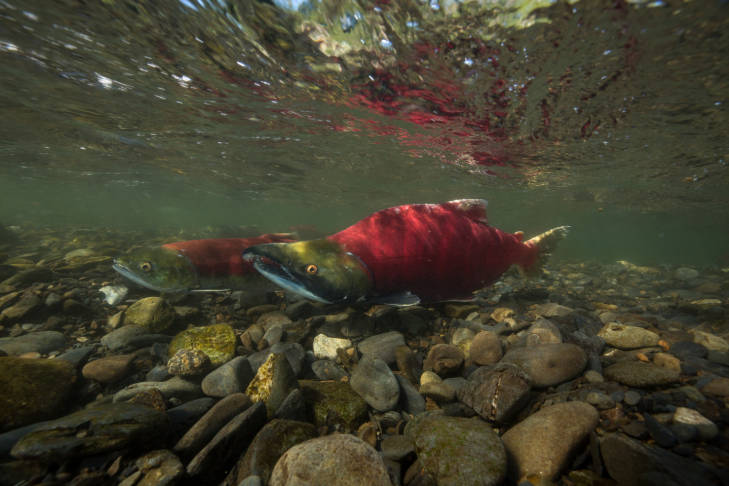 The Bristol Bay watershed in southwestern Alaska supports the largest sockeye salmon fishery in the world. This area is home to more than 30 Alaska Native Tribes, 29 fish species, 190 bird species and more than 40 terrestrial mammal species. The Bristol Bay watershed also contains large mineral deposits located within the headwaters of two main rivers in the area. Last month, the Trump administration denied a permit for the proposed Pebble Mine project in the Bristol Bay watershed, but this area is still open to future mining projects that could devastate the landscape.
In early December, organizations such as the United Tribes of Bristol Bay, Bristol Bay Native Association, and Bristol Bay Economic Development Corporation created a roadmap to provide long-term protections for this unique ecosystem. These organizations are urging the EPA to withdraw the threat of large-scale mining – like the Pebble Mine – in the Bristol Bay watershed. They are also calling on Congress to establish the Jay and Bella Hammond National Fisheries Area, providing federal protection for the Bristol Bay watershed.
Pat Conzemius, President and CEO of Wildlife Forever stated, "In our 33 years of conservation, protecting Bristol Bay and the Alaskan Wilderness remains a legacy project we're committed to seeing through to the finish line. I encourage President elect Biden and Congress to take swift action and protect this global resource for all future generations. " 
 
About Wildlife Forever: Our mission is to conserve America's wildlife heritage through conservation education, preservation of habitat and management of fish and wildlife. Wildlife Forever is a 501c3 non-profit dedicated to investing resources on the ground. Recent audits reveal that 94% of every dollar supports our award-winning conservation programs. Please, Join Today and learn more about the Fish Art Contest™, Clean Drain Dry Initiative™ and Prairie City USA® at  www.WildlifeForever.org.
 
Photo Credit: Ryan Hagerty, USFWS