White Bear Lake, MN – Tim Richardson, Director of Government Affairs for Wildlife Forever, has been awarded the Houston Safari Club Foundation's (HSCF) 2020 Conservationist of the Year. This year marked HSCF's first conservationist of the year honor. HSCF's new conservation award is designed to recognize an exceptional champion of conservation that has worked in conservation related to education, advocacy, legislation, policy, environmental activities, and the protection and preservation of wildlife and habitat.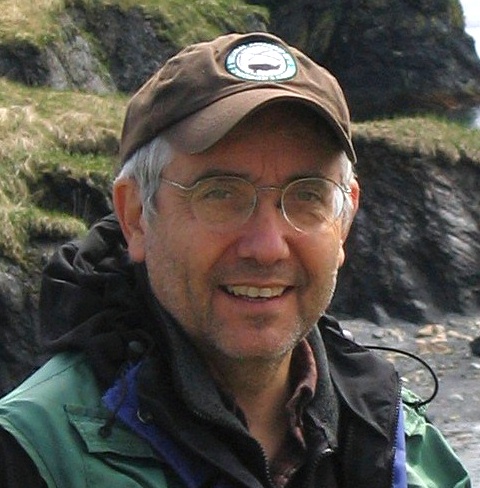 Tim's dedication to conservation and achievements in creating measurable outcomes on the nation's lands and waters are noteworthy. A rural Michigan boyhood instilled Tim's passion for the outdoors and led him to a career working on some of America's largest and most important ecosystem recovery and restoration efforts.

During the 1990's Tim helped 14 Alaska Native corporations work with state and federal agencies after the Exxon Valdez oil spill, coordinating support from diverse stakeholders from hunters and anglers to commercial fishing interests to reach win-win outcomes. Tim's work helped secure $370 million in restoration funding from Exxon's $1 billion settlement to permanently conserve 475,000 acres of critical salmon spawning habitat and coastal rainforests in the Kodiak Archipelago and Prince William Sound.

Tim teamed with the Kodiak Brown Bear Trust, Rocky Mountain Elk Foundation and American Land Conservancy in 2001 to create the first forest carbon project in Alaska. Eight thousand acres of permanently conserved coastal rainforests sequestered 1.2 million tons of carbon to offset climate change impacts. The carbon project on Afognak Island conserved forests within the nation's first federal wilderness area established in 1892 by President Benjamin Harrison. Also on Afognak, Tim helped Wildlife Forever remove hundreds of miles of unneeded logging roads during the George W. Bush Administration to prevent illegal ATV trespass on remote Native corporation private land and to eliminate road sediment run-off that otherwise harms pristine salmon rivers and nesting waterfowl coastal wetlands.

After tragedy struck again with the Deepwater Horizon oil spill in 2010, Tim has assisted Texas coastal counties in efforts to restore the largest coastal marsh in the state of Texas and improve freshwater inflows to Texas' wildlife rich bays and estuaries. In recognition of that work, former Texas Governor Rick Perry personally signed Tim's Admiral in the Texas Navy certificate conveying "a duty to assist in the preservation of the state's water resources."

Chronic Mississippi River flooding is another arena where Tim was able to help conserve 26,000 acres of new public land, reaching agreements with Illinois and Missouri farmers to sell fee interest or conservation easements in high quality flood prone riparian habitats important to migrating waterfowl, and endangered species such as Pallid Sturgeon and least terns. All of those acres are now open to public hunting, fishing and outdoor recreation. In 2012, Tim helped the American Land Conservancy create a 104-mile fishing and boating trail on the Lower Mississippi River from Buck Island at Helena, Arkansas to Choctaw Island WMA at Arkansas City to foster the outdoor recreation economy and conservation education.

Tim's work for Wildlife Forever has included anti-invasive species messaging to hunters, anglers and outdoor recreators that have reached an audience of nearly two billion people.

"Tim has an invaluable historical and working knowledge of America's political and conservation legacy. For 25 years, Tim has helped Wildlife Forever on numerous programs from forest conservation and restoration in Alaska to outreach with hunters and anglers with the Clean Drain Dry Initiative. Tim is a true servant to America's fish and wildlife," said Pat Conzemius, President & CEO.

Tim was awarded the HSCF honors at their annual banquet earlier this year in Houston, Texas.

About Wildlife Forever: Our mission is to conserve America's wildlife heritage through conservation education, preservation of habitat and management of fish and wildlife. Wildlife Forever is a 501c3 non-profit dedicated to investing resources on the ground. Recent audits reveal that 94% of every dollar supports our award-winning conservation programs. Please, Join Today and learn more about the State-Fish Art Contest®, Clean Drain Dry Initiative™ and Prairie City USA® at www.WildlifeForever.org.